Moving the commercial real estate industry forward.
Diversity, Equity, and Inclusion are a top priority for the industry. A more diverse workforce makes a better industry and NAIOP is committed to achieving this goal. Listed below are several resources available to NAIOP members and industry professionals.
Additionally, NAIOP is a proud member of the CRE/DEI Collaborative, which is comprised of trade organizations active in the space of Commercial Real Estate committed to DEI within the industry. Read the CRE/DEI Collaborative's Policy Statement.
NAIOP's DEI efforts are generously supported by the select NAIOP Gavel Members listed below:
The Abbey Group | AEW | Alexandria Real Estate Equities, Inc. | AvalonBay Communities, Inc. | Avison Young | A.W. Perry | Bank of America | Berkeley Investments | BioMed Realty Trust | Boston Development Group | Boston Global Investors | Bowditch & Dewey | Boylston Properties | Bozzuto Group | The Bulfinch Companies | Casner & Edwards | CBRE | Clarion Partners | Cottonwood Management | Cronin Development | Crosspoint Associates | Cummings Properties | CV/Accordia | Dain Torpy | The Davis Companies | DivcoWest | DLA Piper | Elkus Manfredi | Federal Realty Investment Trust | Fidelity Real Estate | Gazit Horizons | Greystar | Hines | Hobbs Brook Management | HYM Investment | JM Corcoran Company | Mintz Levin | MIT Investment Management Company | Nutter McClennen & Fish | NUVEEN | Paradigm Properties | Prologis | Redgate | Rockland Trust Company | Samuels & Associates | Synergy | TA Associates | Tishman Speyer | Trinity Financial | WS Development

BUILDERS OF COLOR COALITION
The Builders of Color Coalition (BCC) convenes minority real estate professionals in Greater Boston's building sector for the purposes of mutual professional development and leveraged access to development projects.

CREST
The Commercial Real Estate Success Training (CREST) Program is a comprehensive initiative to support industry organizations in their commitment to attract underrepresented minority students and women to the commercial real estate industry. This premier paid summer internship identifies, screens and engages college students who have traditionally been underrepresented in the vibrant role that the industry plays in the economy and the region.

REAL ESTATE EXECUTIVE COUNCIL
The Real Estate Executive Council (REEC)  is the leading professional trade association formed to promote the interests of minority executives doing business in the commercial real estate industry.
THE PARTNERSHIP
The Partnership works with organizations in all sectors to build racially and ethnically diverse leadership pipelines. They offer leadership development programs for multicultural talent, as well as customized consulting services to improve diversity performance in a global marketplace.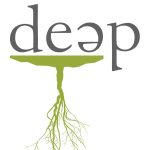 DEEP
The Disruptive Equity Education Project (DEEP) is a professional development and strategy organization that is focused on the intentional, developmental, and complex work that is associated with changing mindsets around equity and dismantling systemic oppression and racism.
GREATER BOSTON CHAMBER OF COMMERCE PACESETTERS PROGRAM
NAIOP Massachusetts has partnered with the Greater Boston Chamber of Commerce's Pacesetters program to further the business community's collective vision to help close the racial wealth gap and eliminate systemic barriers to wealth building opportunities.
We encourage our member-companies to join us in our commitment by becoming a signatory.
NAIOP members who choose to become signatories would pay a deeply discounted fee ranging from $500- $1000 to participate in the Pacesetters Program. Signatories are required to commit to Pacesetters' goals for equity and inclusion and participate in annual data-sharing regarding their own procurement practices. Learn more about becoming a signatory.

CREST - COLLEGE INTERNSHIP PROGRAM
The Commercial Real Estate Success Training (CREST) Program is designed to attract, and offer summer internships to a diverse range of women and minority students who will be placed with CRE companies.  The program, completed its 4th year this summer successfully creating a new hybird model of an online and in person experience.  The CREST program is an essential program, which is helping build a diverse pipeline of talent for our industry. You can support CREST in several ways: ​
Commit to participating as an employer in CREST 2021.
Consider making a contribution to ensure the continued viability of this valuable program.
Lastly, your firm can commit to being part of the ongoing conversation about CREST through sponsorship.
For more information and to support CREST please contact Milton Benjamin or Dakota Jones.

REEX
REEX Summer Programs is a unique academic-intensive experience for high school students created to expose teens of color to a variety of colleges and career opportunities in commercial real estate.

THE COMMONS PODCAST - Listen
The Commons host Tom Osha and Wexford Science & Technology Chief Community Officer, Travis Sheridan, cover a wide range of questions regarding racial equity, social justice, and economic mobility with Kirk Sykes, Managing Director of Accordia Partners, LLC, a Boston based real estate investment and development company.
Sykes is also a former chairman of the Federal Reserve Bank of Boston where he was instrumental in creating the Office of Minority and Women Inclusion. The conversation also explores opportunities and programs for making real estate development a more inclusive industry.
Contact NAIOP Massachusetts
For more information, contact Taylor Pederson, Vice President of Programs and Education.