Strengthening the industry through advocacy.
NAIOP represents the interests of the commercial real estate industry at the federal, state, and local levels. Through regulatory, legislative, and judicial advocacy, NAIOP works to advance economic development, strengthen communities, and ensure that issues facing the industry are understood by leading policymakers.
See NAIOP in action. Review the 2021 Government Affairs Accomplishments.
Interested in shaping NAIOP's advocacy work? NAIOP members are encouraged to join the Government Affairs Committee. For more information, contact Anastasia Nicolaou, NAIOP's VP of Policy & Public Affairs.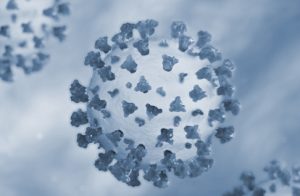 On December 20, 2021, Boston Mayor Michelle Wu announced that starting on January 15, 2022, all individuals 12+ will be required to show proof of one dose of vaccination against COVID-19 in order to enter certain indoor spaces in the City of Boston. Beginning February 15, individuals 12+ will be required to show proof of full vaccination. Workers employed in these locations will also be required to be vaccinated against COVID-19. Children 5-11 must show proof of one dose of COVID-19 vaccination beginning March 1, and full vaccination beginning May 1.