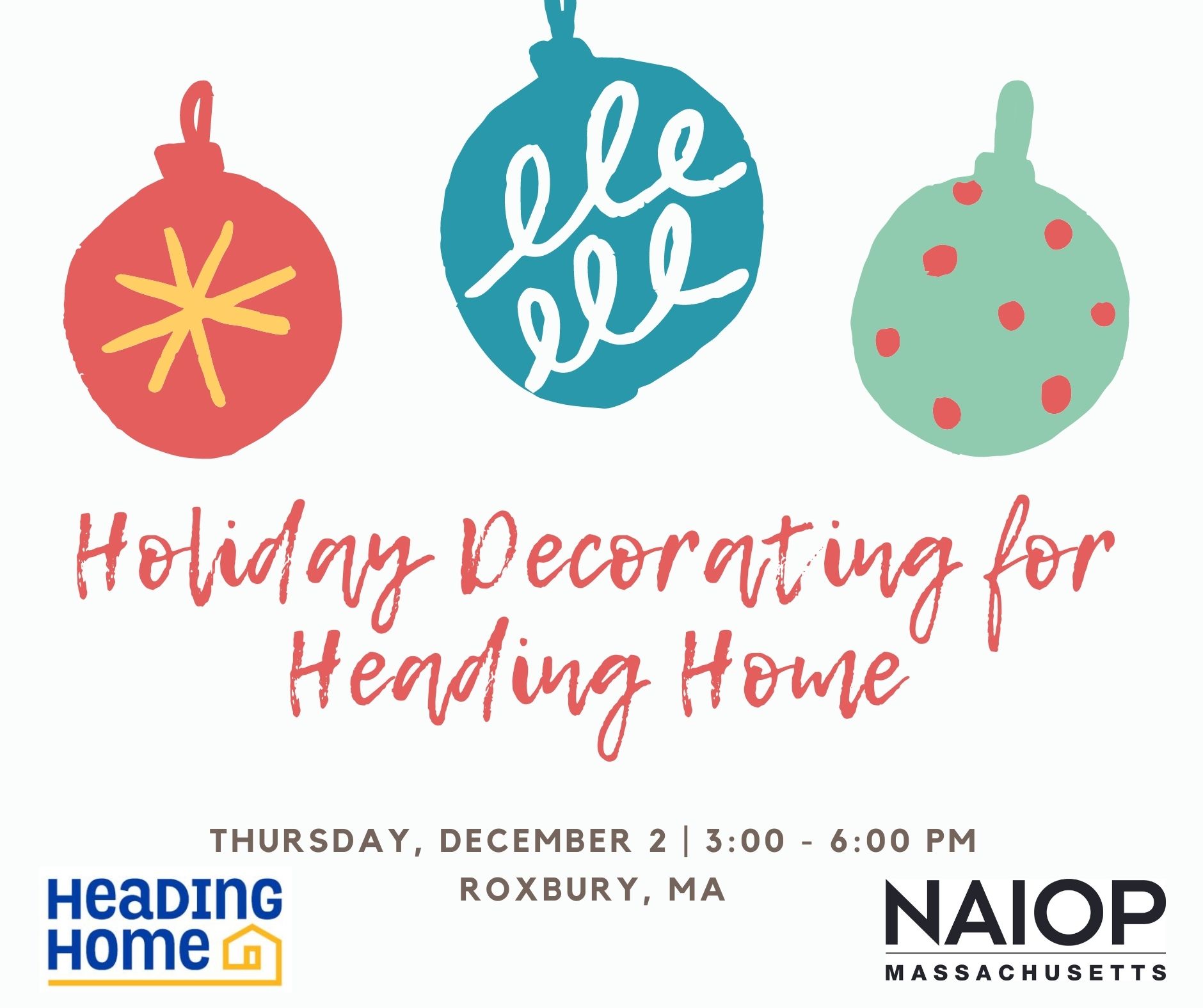 Join the Developing Leader Committee in spreading some holiday cheer by helping to decorate the outside of two Heading Home shelters. Once the decorations are up, warm up with a networking happy hour with the other volunteers. (Location to be provided to registrants the week before).
The ticket cost will go towards funding event related expenses.
December 2 | 3:00 - 6:00 PM
Learn More
Join NAIOP virtually for its Annual Market Forecast. We'll hear from a panel of Greater Boston's leading real estate experts who will present an analysis of the Massachusetts commercial sectors, with a special focus on office, lab, industrial and capital markets. Panelists will discuss emerging trends in specific markets, new growth areas and a general outlook for the future of CRE.
Before the program, NAIOP Massachusetts and the Board of Directors will present a brief year-end Annual Meeting to induct the 2022 NAIOP Leadership. NAIOP's Chapter Awards will also be presented.
December 3 | 12:00 - 1:15 PM ET
Learn More