Strengthening the industry through advocacy.
NAIOP represents the interests of the commercial real estate industry at the federal, state, and local levels. Through regulatory, legislative, and judicial advocacy, NAIOP works to advance economic development, strengthen communities, and ensure that issues facing the industry are understood by leading policymakers.
See NAIOP in action. Review the 2022 Government Affairs Accomplishments.
Interested in shaping NAIOP's advocacy work? NAIOP members are encouraged to join the Government Affairs Committee. For more information, contact Anastasia Nicolaou, NAIOP's VP of Policy & Public Affairs.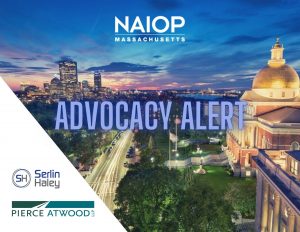 NAIOP ADVOCACY ALERT: Climate Bill Enacted; BPDA Implements DEI Policy; New Zoning Rules for MBTA Communities Released Support for our Advocacy Alerts is Generously Provided By: Serlin Haley, LLP and Pierce Atwood, LLC  GOVERNOR BAKER SIGNS CLIMATE BILL This afternoon, Governor Baker signed An Act Driving Clean Energy and Offshore Wind. Throughout the legislative process,…