Strengthening the industry through advocacy.
NAIOP represents the interests of the commercial real estate industry at the federal, state, and local levels. Through regulatory, legislative, and judicial advocacy, NAIOP works to advance economic development, strengthen communities, and ensure that issues facing the industry are understood by leading policymakers.
Interested in shaping NAIOP's advocacy work? NAIOP members are encouraged to join the Government Affairs Committee. For more information, contact Anastasia Daou, NAIOP's VP of Policy & Public Affairs.
Click here to download our 2022 Government Affairs accomplishments.
NAIOP's advocacy works for you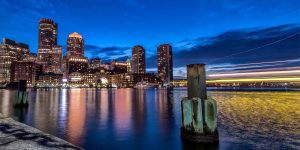 NAIOP Massachusetts, which represents major commercial and residential developers, says the goals of the bill, which would slash emissions by 50% of 1990 levels by end of this decade, are laudable. The NextGen Roadmap bill even won praise from one of state's largest business groups, Associated Industries of Massachusetts, as well as from environmental organizations.